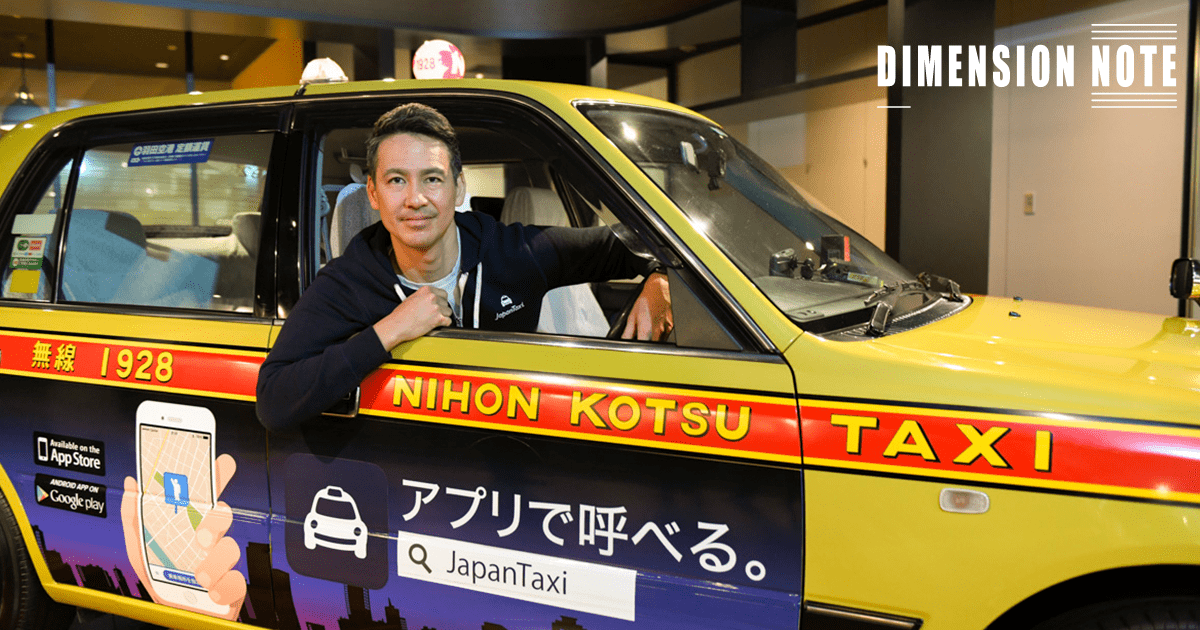 Taxis as a starting point for creating new Japan-style mobility JapanTaxi President and CEO Ichiro Kawanabe
JapanTaxi Co., Ltd., is blazing ahead with initiatives to bring the taxi industry into the IT age, including Japan's no. 1 taxi dispatch service app JapanTaxi. President and CEO Ichiro Kawanabe also serves as the third chairperson of Nihon Kotsu Co., Ltd., one of the biggest players in Japan's taxi industry. In this series of articles we asked him about the qualities an entrepreneur needs and about the key points for launching a business.
Decisive difference between No. 1 and No. 2
――What are the qualities you think are important for an aspiring entrepreneur?
Most important is perhaps the power to believe in yourself and what you are doing.
Managers often face tough situations, and it is at such times that unless you believe fully in what you are doing you will not even convince yourself and end up failing.
In my case, I was brought up as the third generation successor to the family business, always being told by my grandfather, the founder, that "you will be the third president." Although in some ways it was predestined, I had the determination to aim to become company president.
For some people, like me, that belief stems from some kind of fate, whereas others draw on a belief gained from some kind of formative experience. It can be anything, but if you end up being able to believe in the necessity of what you are doing, then the road will rise up to meet you.
Ichiro Kawanabe
Born in 1970. After graduating from the Faculty of Economics of Keio University he completed graduated studies at the Kellogg School of Management at Northwestern University, before joining the Japan office of McKinsey & Company. In 2000 he joined Nihon Kotsu Co., Ltd., where after serving first as managing director and then vice president, in 2005 he became CEO and president of Nihon Kotsu and JapanTaxi Co., Ltd. Since 2015 he has been serving as chairperson of Nihon Kotsu.
―― I would imagine that the mindset of the average entrepreneur is quite different to that of someone who is destined to succeed to the family business.
In my case, I took the helm at Nihon Kotsu much earlier than anticipated at the age of 35, and it was at that time, when I found myself thinking, "What do I do from now?" that proved to be a turning point.
It was only when I became CEO that I realized very keenly that the way the world looks when you're no. 1 and the way it looks when you're no. 2 is totally different. My goal until then had been to "become Nihon Kotsu CEO," but I hadn't given the path beyond that point any thought.
Until you have taken the top position you can't experience for yourself the difficulty in standing at the forefront and making a choice for the future about which there is not one single correct answer. Whether you are someone who has succeeded to the position, or an entrepreneur, what is important for everyone is to continue to make decisions about what it is that needs to be done.
The recent funding procurement environment and technology infrastructure conditions are certainly favorable for startups at the moment, but the act of starting up a company is not a target in itself, it is what you will do from there that is important. Whether you can continue doing that depends on whether you believe with certainty in the necessity of what you are doing.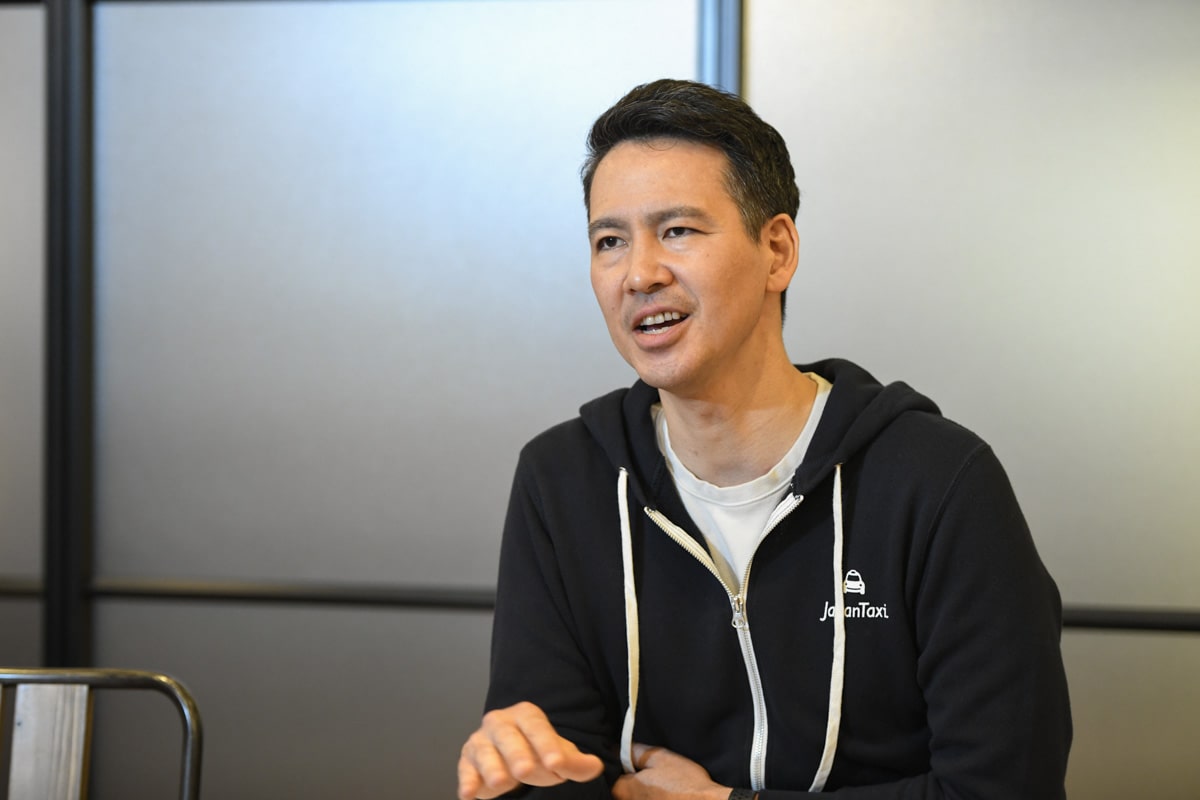 Form for a "new Japan-style mobility"
――You serve concurrently as chairperson of Nihon Kotsu, one of the largest taxi operators in the country, and CEO of IT services company JapanTaxi. Surely the demands that these two jobs place on you must be very different?
The biggest difference is the management time frame.
Nihon Kotsu is our family business and for the last 30 years my mission has been to pass the baton to the next generation. I have focused on channeling management resources to "essentially improving" the company, even if it takes time and even if the change is only incremental.
A typical example would be human resources development. Over the course of decades we have steadily and painstakingly improved the entire employment flow and processes for taxi drivers, from hiring and training, through to retirement. Just like a vintage wine, year by year our quality gradually improves.
In contrast, at JapanTaxi there is never enough time. New competition is always appearing and culling cycles that see businesses come and go are also incredibly fast.
As manager at JapanTaxi I set our vision as "Bringing joy to people on the move." I determined that what we needed to do was to set up a competitive platform from where we could fight our corner, including sufficient funds. We would also need to define focus areas, such as "taxis" and "mobility."
The rest is up to the team to decide and achieve, and we must continue to make every possible move in a speedy manner.
――Didn't you feel even a little bit of resistance to entering the IT industry, where businesses come and go so quickly?
I realized that if you perceive taxi dispatch matching and settlement systems as the "platform," and the taxi drivers themselves as "contents," then taxi management itself is half IT already.
I also thought that in Japan, which is facing "mobility challenges" such as a declining birthrate, aging population and depopulation faster and earlier than anywhere else on the planet, a platform should be created in a different format to the United States and China, which still have abundant labor resources.
The highly professional drivers we have cultivated over the years as "contents" will not be eliminated in this process, but should be required to drive more efficiently, including "carpooling" for example. Beyond that autonomous driving may take the leading role.
We want to be at the forefront of moves to create a "new Japan-style mobility." That is the challenge for JapanTaxi, and it is precisely because we are a business that has been deeply rooted in the taxi industry for many years that I think we are the ones who should do it.
■Message to our readers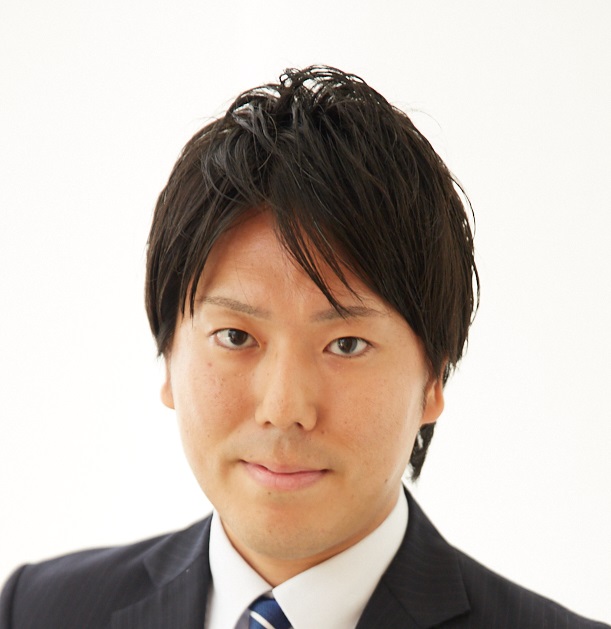 Interviewer Keisuke Hotta
After graduating from the Faculty of Science and Engineering of Waseda University he joined NTT DOCOMO, Inc. At NTT DOCOMO he worked as a project manager in the SI business, engaged in the development and proposal of solutions, predominantly in the financial and medical care industries. After engaging in strategy formulation for corporate-oriented broadband services he transferred to DI, where he is involved in investment business support for domestic venture companies.
E-MAIL MAGAZINE We also send out regular information of benefit and interest to entrepreneurs.
Please subscribe to stay up-to-date with the latest developments.
* indicates required fields