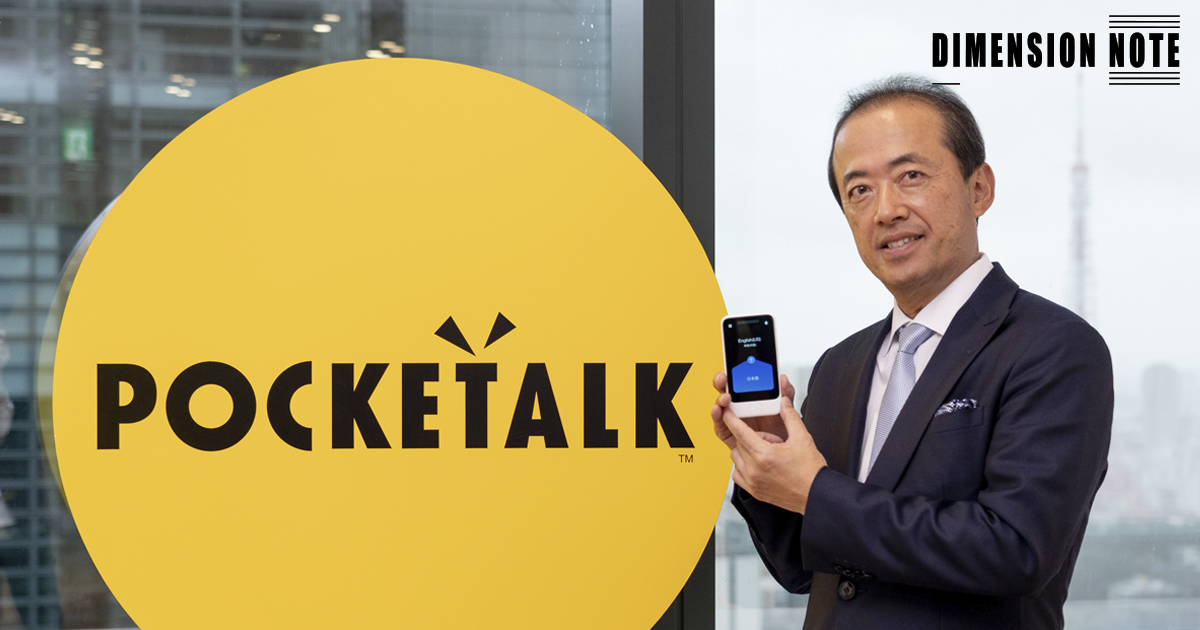 AI interpretation device POCKETALK CEO Noriyuki Matsuda talks about the three essential qualities for an entrepreneur
POCKETALK Corporation sells the POCKETALK series of AI interpretation devices, based on a mission to "break down language barriers." The company received 1.6 billion yen in financing in November 2022, including from DIMENSION, and continues to blaze a trail around the world in the portable interpretation device field. DIMENSION Business Producer Noriyuki Ito talked to POCKETALK CEO Noriyuki Matsuda about the qualities necessary to become an entrepreneur and his insights into growing a business.
Spirit of challenge, courage and talking about your dreams
ーーWhat are the three qualities you think are most important for an aspiring entrepreneur?
I imagine a lot of people say the same thing, but the first two would be a spirit of challenge and courage.
Taking up the challenge of doing something you've never done before is something that an entrepreneur or manager should try to do, and for that those two qualities are important.
Another quality would be the ability to talk about your dreams. All managers need to have a dream.
After all, when you put yourself in the shoes of your employees, simply doing work is no fun at all, is it? Therefore, even in the most desperate times, it really is critically important for managers to talk about dreams, and point to a bright future, saying, "I don't know if we can do this, but this is the direction we are headed."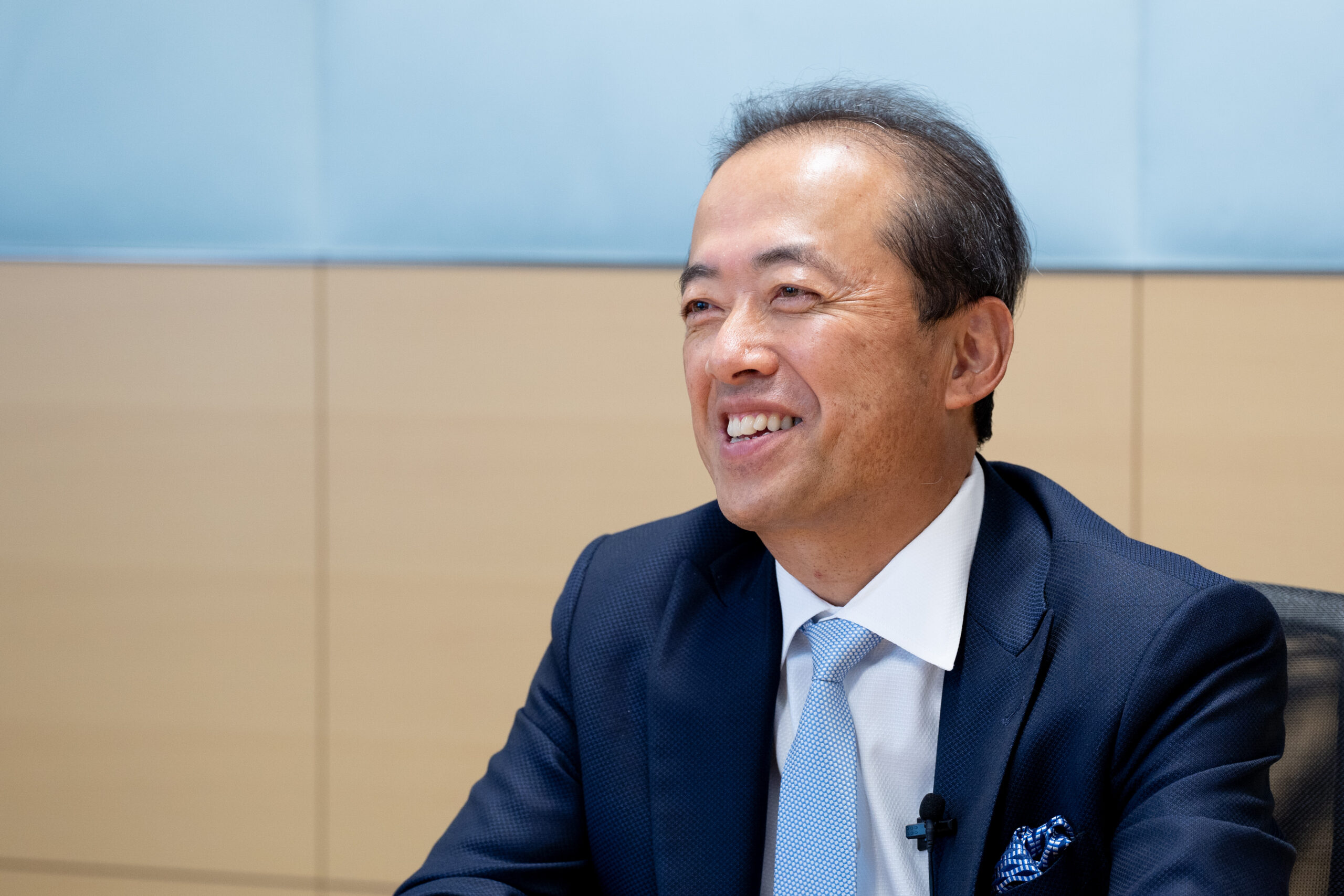 Noriyuki Matsuda
Born in 1965
He joined IBM Japan, where he worked as a systems consultant, before establishing SOURCENEXT Corporation, which was listed on the First Section of Tokyo Stock Exchange in 2008. In 2022 he became President & CEO of POCKETALK Corporation.
ーーAre there any formative experiences that have made you realize the importance of these three qualities?
Looking back on why I decided to set up a company, one of the main reasons was my desire to "change the things I felt were lacking when I myself had worked as an employee in a company."
In other words, keeping in mind what employees think about the company is very important for me, and any company that does not take up challenges and any manager who can't talk about their dreams are dull and boring. Another thing is that I wouldn't want to be panicking each week about whether we can pay employees' salaries because of the lack of courage on the part of managers! (laughs)
The things I disliked when I was a company employee I am now finding instructive, and they have become part of my formative experiences.
Can you throw aside pride in times of crisis?
ーーIt is 26 years since you founded SOURCENEXT, and you've probably overcome many crises in that time. What has been the key to overcoming such crises?
There is always some way out of any crisis, and all it comes down to is whether or not the manager will give up or not. This is why I think it's important for managers to "cast aside their pride."
Whenever I talk on such topics I always mention the example of Steve Jobs.
When he returned to Apple, the company he started that develops and sells digital appliances and software, the very first thing he did was to form an alliance with Bill Gates (the co-founder of Microsoft), who was the archenemy of Apple and despised by many Apple fans. He went to Bill Gates and received US$150 million in financing.
This wasn't any normal transaction. In actual fact, when the financing information was first made public there was an incredible backlash.
Even so, after the partnership was announced Apple's stock price soared and today it is a company valued at 300 trillion yen. The reason it has come so far was because Steve Jobs was the very first person to cast aside his pride.
There are many people who, when they become company president, become too big for their boots and stop wanting to do certain things. Even in times of crisis they may be too proud to approach people for help.
Even so, I imagine that other managers' pride is likely to be on a smaller scale than when compared to Steve Jobs going to Bill Gates to ask for financing. (laughs)
If a manager thinks that something is important for the company, they should immediately cast aside their pride and do whatever it takes. That is something that you need to bear in mind if you want to run a successful business for the long term.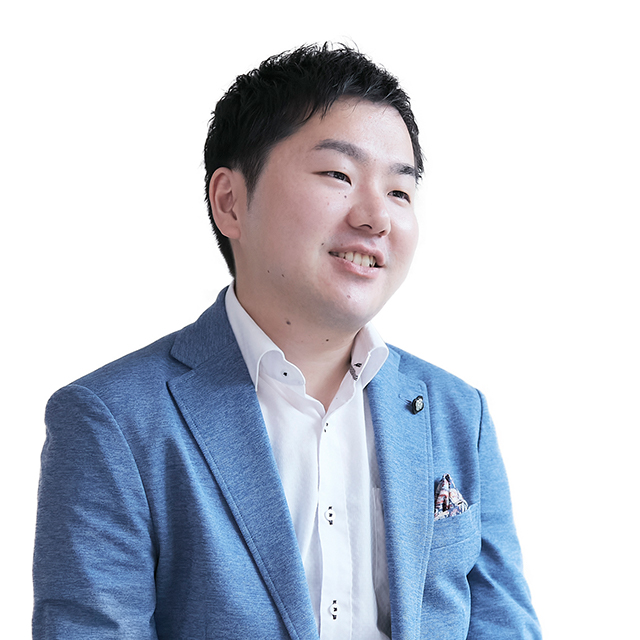 Interviewer Noriyuki ITO
DIMENSION Business Producer: Graduated from Waseda University, School of Political Science and Economics. After working at Rakuten and EdTech startups, he invested in and analyzed domestic startups and provided management support for their IPOs at Dream Incubator Inc. In 2009, he joined Dream Incubator Inc. In 2009, he participated in the MBO of DIMENSION Fund from Dream Incubator Inc. He is working to revitalize the Japanese economy by providing support as a capitalist to ambitious entrepreneurs. He is an outside director of FinTech startup 400F Inc. Also teaches "Venture Strategy Planning" and "Business Analytics" at a business school.
E-MAIL MAGAZINE We also send out regular information of benefit and interest to entrepreneurs.
Please subscribe to stay up-to-date with the latest developments.
* indicates required fields